Since the creation of the first laser modules, specialists have conducted intense research on the effects of laser radiation on biological tissues. Fiber lasers have greatly helped in developing a number of treating methods of various diseases.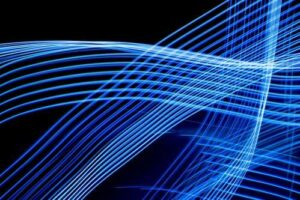 The main advantages of fiber laser modules in medicine
In accordance with radiation power, laser modules can be used in different ways including heating, cutting, or coagulation of biological tissue. Here are the advantages of medical instruments with fiber lasers when they are compared to the traditional medical equipment:
fiber lasers can provide non-invasive or minimally invasive cut;
high temperature helps in sterilization of the wounds, reducing the risk of infection;
there is minimal swelling of wounds;
reduction of the postoperative consequences;
postoperative period is reduced.
Nowadays, fiber lasers have found their applications in otorhinolaryngology, treatment of vascular diseases, cardiac surgery, orthopedics, traumatology, neurosurgery, gynecology, proctology, dentistry and other fields.
Fiber lasers' radiation levels and their applications
Due to the fiber laser wavelength, different effects of radiation on biological tissues are possible. It depends on the optical properties of the fiber laser radiation, namely, the absorption coefficient, scattering coefficient, and also on moisture saturation. Absorption of radiation in biological tissues determines the depth of penetration. Water and hemoglobin are the main substances that absorb radiation in biological tissues.
Here are the most common laser modules' radiation rates that are applied in the medical industry:
0.94-0.98 µm radiation is an optimal mix of cutting and coagulation for surgery;
1.06 μm radiation is used for controlled volumetric tissue heating;
1.4–1.8 μm wavelength differs from the previous ranges. Water heating 100 °C and its further evaporation plays the crucial role;
The next wavelength range that is applied in medicine is 1.8–2.1 μm. The laser modules with such radiation, similar to CO2 lasers, provide good cutting properties, small zone of thermal damage and good coagulation;
Nowadays, lasers with wavelength >2 μm have already found a wide range of applications. However, scientists are confident that more ways to use it can be found. The wavelengths between 2.05 µm and 2.3 µm are operating in the atmospheric transmission window. Most of all these laser modules are applied where safety of vision is strategic.
Thulium-doped fiber lasers can provide a wavelength range of 1900 – 2000 nm that meets the absorption peak in biological tissues:

Fiber lasers with a power of up to 10 W are applied in cosmetology and dentistry;
Lasers with a power of 40 W are used with great success in gynecology, proctology and vascular pathology treatment;
Fiber lasers with a power of 50-120 W are applied in urology for transurethral vaporization of the prostate.
Features of fiber lasers' use in medicine
Nowadays, fiber lasers are applied in a number of technical and scientific fields due to their qualities. Laser modules are compact, irresistible to vibrations and electromagnetic radiation and can be equipped with a variety of commercially available components.
Due to the variety of pathologies and great number of diseases, there should be an individual approach to every fiber laser system. Specialists provide the accurate set of laser operating modes for every specific medical field. Fiber lasers have made great progress in reduction of injuries during operations and making the recovery period shorter.
It should also be mentioned that laser modules are significant instruments in modern surgery as an endoscopic technology. Fiber lasers are fully compatible with surgical endoscopes, at the same time providing minimally invasive surgery.
Currently, in the rapidly changing world of fiber laser technology, laser modules are widely produced in biology and medicine. In the future, scientists are going to study the effect of laser radiation on artificial and natural biological tissues further and optimize the parameters of fiber lasers.
Optromix Inc., headquartered in Newton, MA, USA, is a manufacturer of laser technologies, optical fiber sensors, and optical monitoring systems. We develop and manufacture a broad variety of Fiber lasers, СО2 lasers, Ti: Sapphire lasers, Dye lasers, and Excimer Lasers. We offer simple Erbium laser and Ytterbium laser products, as well as sophisticated laser systems with unique characteristics, based on the client's inquiry.
We manufacture laser modules using our technologies based on the advanced research work and patents of the international R&D team. Laser processes are high-quality, high-precision, easily automated manufacturing solutions that provide repeatability and flexibility.
If you are interested in Optromix fiber laser systems or Optromix CO2 lasers, please contact us at info@optromix.com